During math we were learning about currency! Mrs.Cleveland had a great idea to make this unit fun! We made a code. We were coding an "IPhone", what it does is you will choose a place from the options (everything converts into CAD). Next step is you would be putting in an amount, it can be as much as you would like! You hit enter then BOOM! thats when the coding happens! You will then see the amount you converted into CAD! I will now put a link down bellow so you can go check it out!
https://studio.code.org/projects/applab/XKfQrQUpTHaXZ0vb8qVQgKz_NUd-EpnDpq8Kuy5fzS8
Here is an image of what the "code" will look like!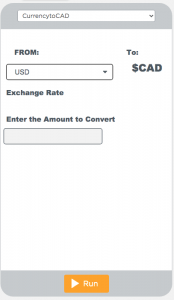 Here is another photo to what some part of the code looks like!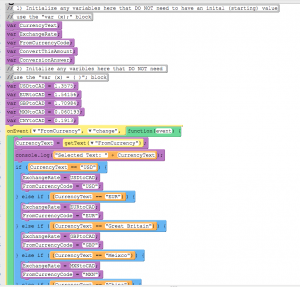 If you have any questions about the code comment down bellow!